---
THE COMPUTERIZED MANAGEMENT SOLUTION
100% DEDICATED TO
CLEANLINESS, CLEANING
& MULTISERVICES

100% Web

100% Mobile

100% Cleanliness

FEP Partner

11 years of expertise
To receive Progiclean documentation, please fill out the form on the right.
Discover Progiclean,
Management software specialized in the cleaning and multi-service industries.
Manage all your activity in one software and forget about Excel files!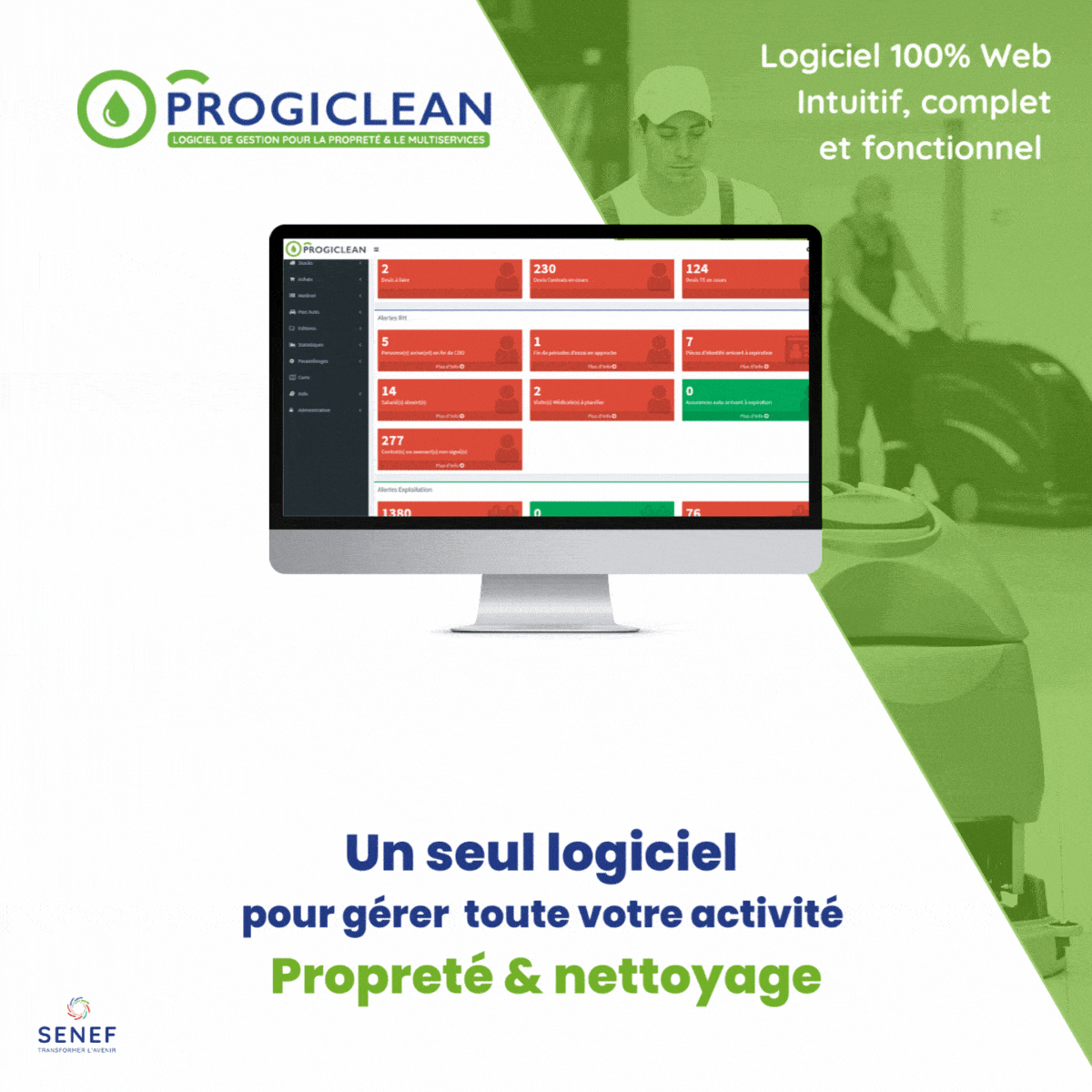 00000
Les champs annotés d'un astérisque sont obligatoires et les données collectées par Senef afin qu'il soit fait suite à la demande de la personne concernée sont traitées conformément à la politique de protection des données à caractère personnel des clients et prospects accessible ici.