A MANAGEMENT TOOL DEDICATED TO CLEANING & MULTISERVICE COMPANIES
Progiclean is the first IT solution that integrates all processes related to your cleaning services. Innovation is in our DNA, and we want to proactively offer ever more ergonomic versions, adjusted to the latest regulations and expectations of end customers.
Our objective is to offer you the solution that will allow you to manage your activities simply and efficiently, while benefiting from the flexibility of web technologies.
Manage
YOUR BUSINESS RELATIONSHIPS
QUOTE AND CONTRACT
Elaboration of commercial proposals (quotations, contracts, WO) with prospects and clients.
ACTIVITY PLANNING
On the basis of estimates, specifications and EW, the activity is automatically planned and the interventions allocated.
BILLING PLANS AND COLLECTIONS
Automatic invoicing plan, occasional invoicing of EW, reminders plan for unpaid bills and management of collections (SEPA, etc.)
QUALITY AND SATISFACTION MONITORING
Quality controls are planned and managed directly on the tool. Inspectors and customers interact directly to report any anomalies.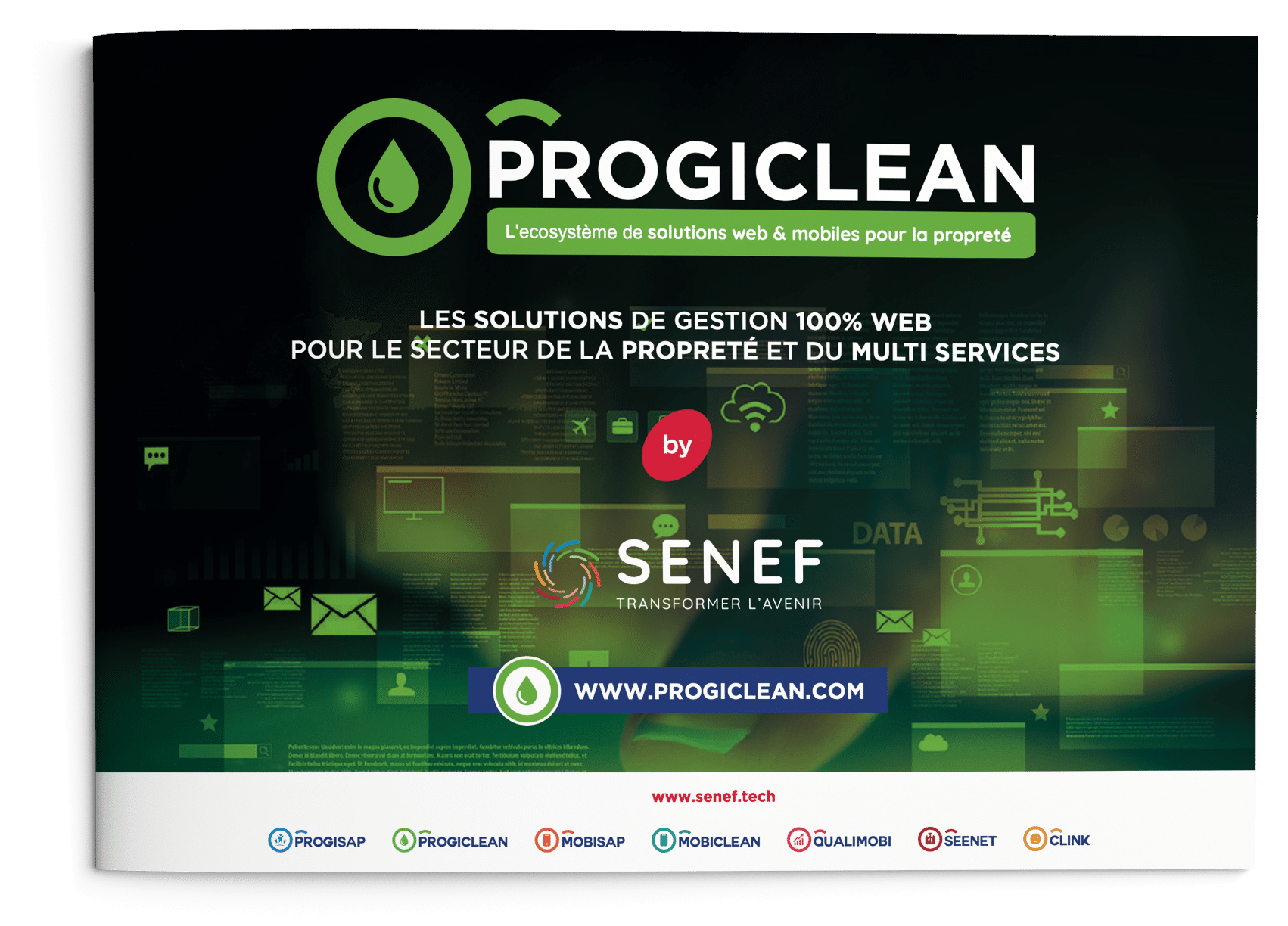 [gravityform id="1″ title="false" description="false"]
ACCOUNTING AND TREASURY
Manage all the company's accounting on Progiclean (sales, purchases, salaries, suppliers, receipts, etc.).
DASHBOARDS AND PROFITABILITY
In one click, access all the useful dashboards to manage your business: finances, profitability, operations, etc.
SUPPLIER MANAGEMENT AND PURCHASING
Generate your purchase orders automatically.
Track your goods receipts, invoicing and payments.
EQUIPMENT AND VEHICLE FLEET MANAGEMENT
Set up your product and equipment repository to organise maintenance.
Monitor equipment by site or employee and your vehicle fleet.
Manage efficiently
YOUR HUMAN RESOURCES
MANAGEMENT OF EMPLOYMENT CONTRACTS AND AMENDMENTS
Management of work contracts and amendments. All information relating to employees is interfaced with the planning tool (working hours, skills, qualifications, geolocation, absences, etc.) in order to manage the activity according to the employees.
SCHEDULE MANAGEMENT
The management of employee schedules is fully coupled with the activity 's one. Absences, replacements, EW, the tool detects all anomalies and helps you manage and optimize your schedules (absences, holidays, WO, ...)
ABSENCES & REPLACEMENTS MANAGEMENT
As soon as an employee notifies you of his or her absence or that you are planning a holiday, the tool proposes a list of employees likely to carry out all or part of the employee's duties. This ensures a controlled schedule and continuity of service for your customers.
PAYROLL MANAGEMENT
The software records and automates all pay elements: working hours, overtime, supplementary hours, endorsements, absences, advance payments, bonuses, sick leave, work accidents, maternity leave, etc. At the end of the month, you automatically edit the pay slips in the Silae software or via an export to your payroll tool. With Progiclean, you make substantial savings in terms of work time and issue costs.

start my digital transformation with Progiclean
The software dedicated to cleaning and multiservice companies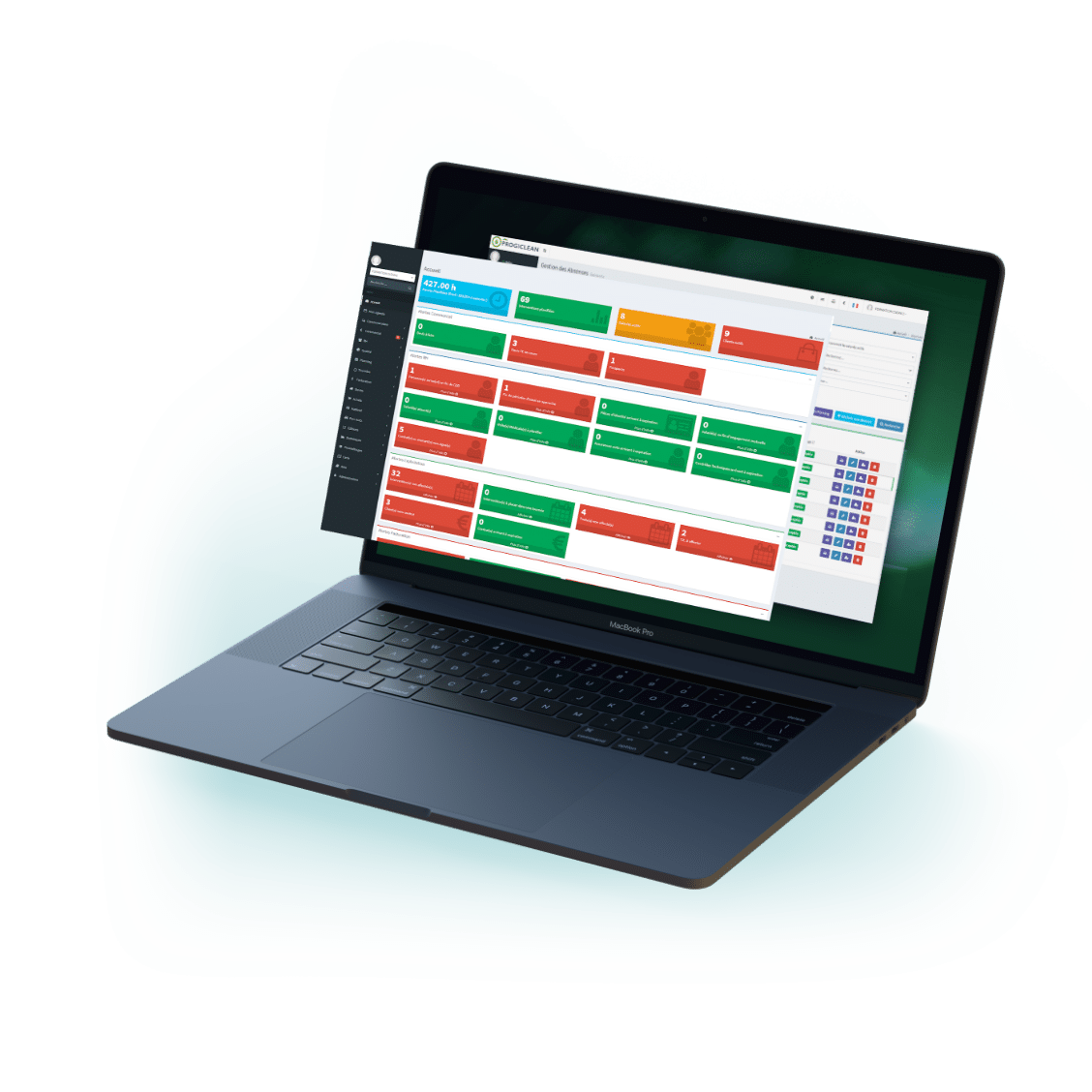 WHY DID YOU CHOOSE PROGICLEAN?

It was in 2016, and beyond the fact that we really appreciated the SENEF dynamic, we immediately saw in the application a modernity and the possibility of having an efficient and scalable management tool. At the time, we decided to work together on this solution in order to put our respective knowledge into practice and our respective knowledge and to be able to make this management tool as professional as possible the most professional possible for the cleaning industry. We migrated at the end of 2018 and have been using it since January 2019. Our relationship was immediately based on a reliable partnership. We do not regret our choice

WHAT DID THE SOFTWARE DO FOR YOU?

The Progiclean solution has enabled us to think bigger and to bring to the fore functions that we didn't have time to do before. Indeed, due to the lack of time and efficiency of our old software, we were unable to our skills and thus guarantee a quality management service to our clients. to our customers. We had to look for information everywhere (Excel files, Word documents, shared folders, paper documents, etc.), shared folders, paper documents and therefore our response time was average Today, thanks to Progiclean, we can bring all the information together in a single solution, which Now, thanks to Progiclean, we can bring all the information together in a single solution, which makes the work efficient and frees up time for the rest.

WHY DID YOU CHOOSE PROGICLEAN?

"For its mobile use and its positioning at the centre of our planning, invoicing and payroll activities To group together in one tool all our needs while having strong prospects for evolution over time".

WHAT DID THE SOFTWARE DO FOR YOU?

"Efficiency gains on low-value tasks and ease of use, especially for teleworking".
Progiclean
Our mobile applications
To increase efficiency, responsiveness and quality, we have developed mobile applications for your employees and customers.
THE CLOCKING IN/OUT & COMMUNICATION APPLICATION FOR YOUR AGENTS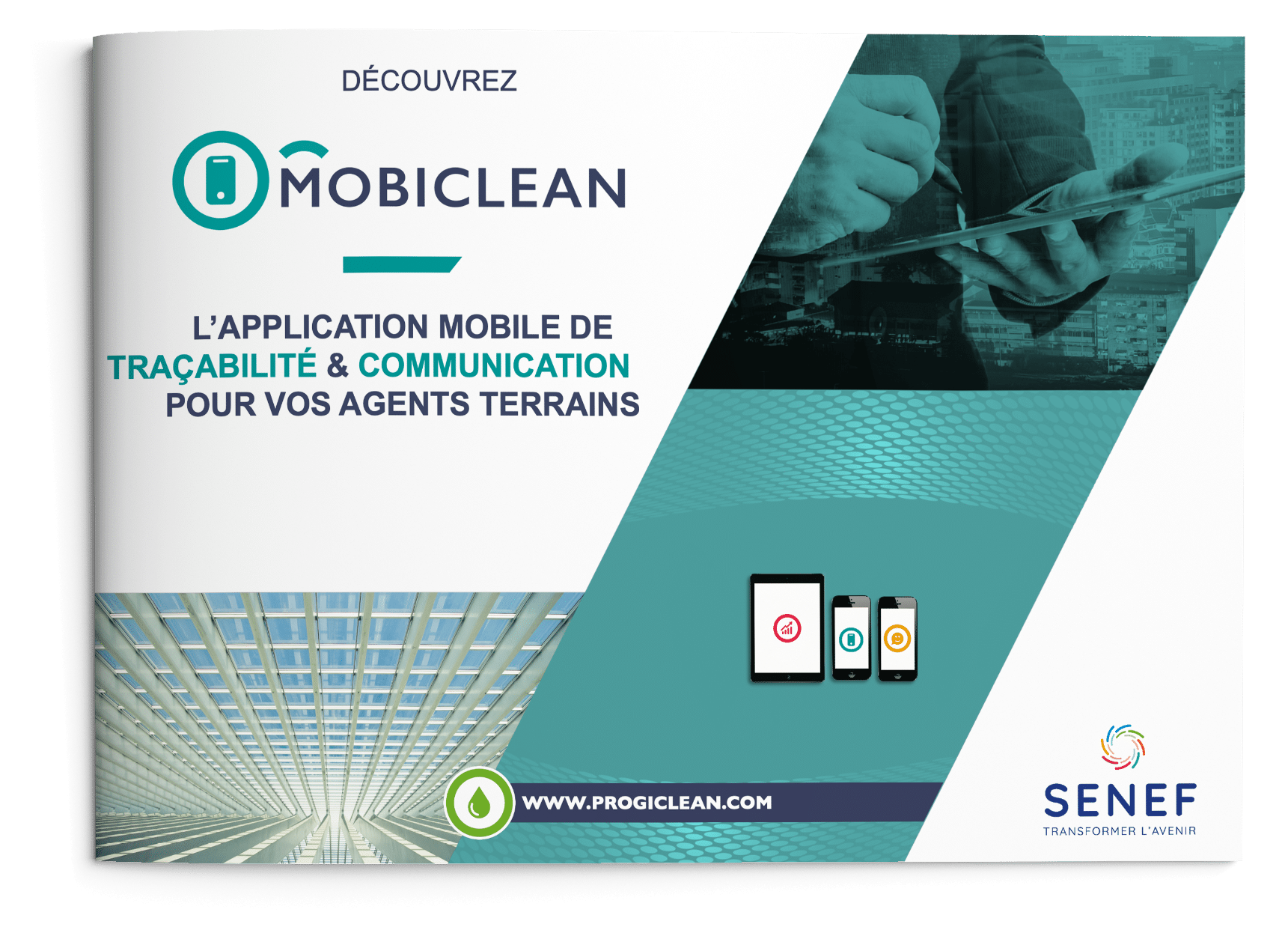 [gravityform id="5″ title="false" description="false"]
THE DIGITAL MONITORING OF QUALITY BY YOUR INSPECTORS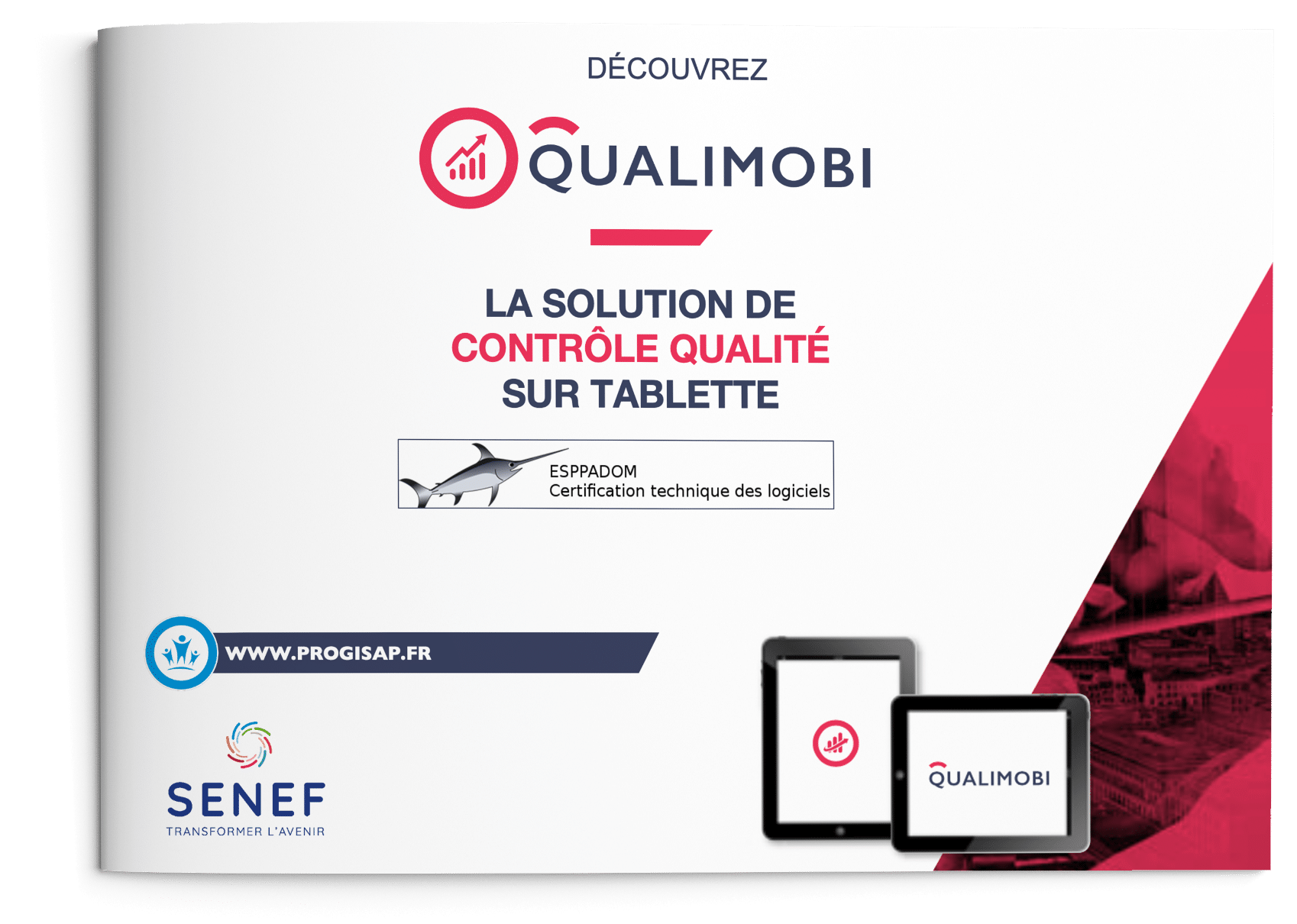 [gravityform id="9″ title="false" description="false"]
THE SOLUTION TO INTERACT WITH YOUR CUSTOMERS IN 1 CLICK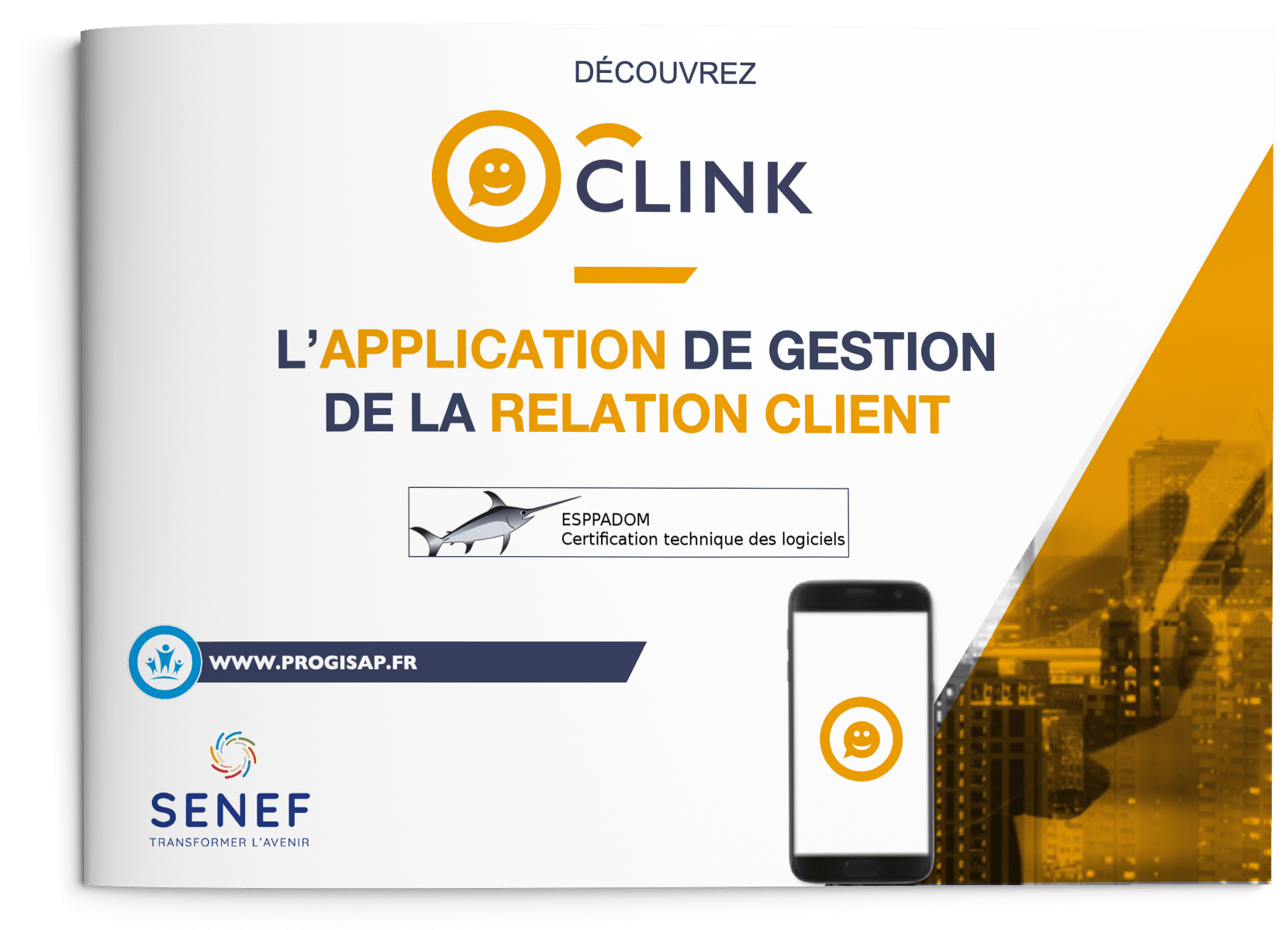 [gravityform id="6″ title="false" description="false"]
CUSTOMER AREA & EMPLOYEE AREA
ON
YOUR WEBSITE
The Progiclean management tool is a 100% web-based solution that allows you to offer your customers and employees web portals to simplify communication and information exchange
CUSTOMER PORTAL
My invoices
My schedule
Contact my agency
Validate work orders
My documents (prevention plan, product sheets, specifications, etc.)
Access to mission reports and quality control
Make requests from the portal (exceptional work, complaints, anomalies, etc.)
EMPLOYEE PORTAL
Personal information
My pay slips
My schedule
Contact my agency
Administrative applications
News