Manage your cleaning company's activities and customers efficiently with dedicated software
You can facilitate the management of your cleaning business with our management software. We offer you a stable and efficient solution so that you can concentrate on the essential: the satisfaction of your customers.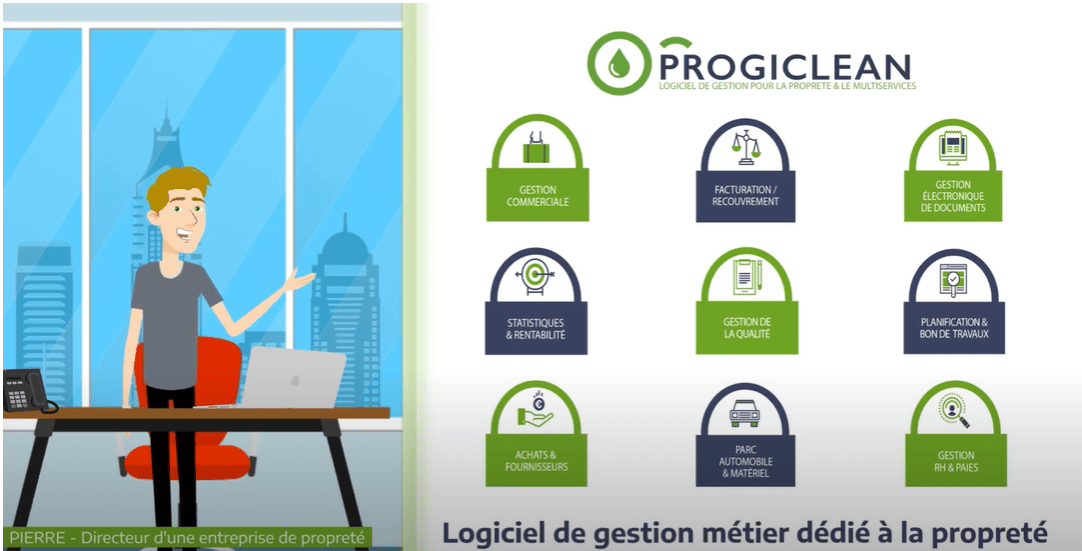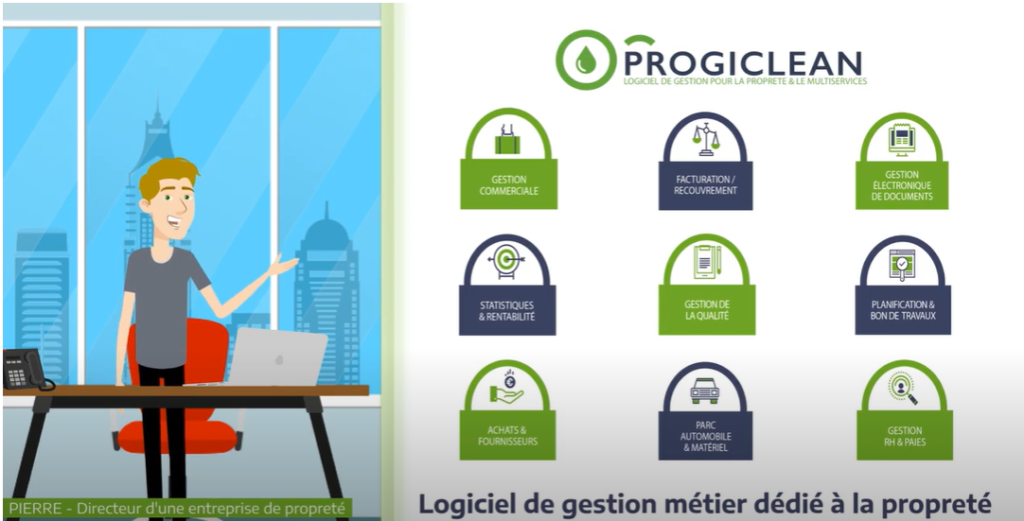 How to invoice a cleaning service on an ERP?
With our management software (or ERP), your cleaning company will no longer have any worries about invoicing for services provided. They will be generated automatically according to your schedules and your contracts or estimates, in a few clicks.
Customers can also make requests from your website (by online form or by email) and receive the quote for the service by return email or in their Customer Area. Then, the invoice will be displayed in the customer portal and added to their schedule after validation.
Still on the subject of invoicing, you can also follow the recovery plan for unpaid invo ices as well as the management of cash receipts, thanks to this intuitive software.
How does an ERP work to facilitate the management of the schedules of a cleaning company?
Avec notre logiciel de gestion, vous pouvez piloter toutes les activités de votre entreprise de nettoyage. Quelles que soient les tâches que vous souhaitez déléguer, le logiciel vous facilite son affectation et sa planification afin de vous faire gagner du temps.
De la gestion des agents d'entretien jusqu'au suivi d'interventions, vous pouvez effectuer la gestion des prestations de votre société de nettoyage dans un seul et même espace. Ce logiciel est un outil indispensable pour gérer les absences et les remplacements de vos salariés ainsi que les fiches de paye et leur planning. De plus, l'organisation du logiciel pour les documents importants va vous faire gagner en efficacité et en productivité, grâce à sa GED (Gestion électronique documentaire) : contrat de travail, avenant, historique des absences (congés payés, arrêts maladie, etc.).
To facilitate your planning and avoid errors, our software informs you through notifications and alerts of anomalies and inconsistencies, as well as the consequences to manage in the case of absences. This way, you can easily organize the schedule of your cleaning company while always keeping an eye on all activities to increase your turnover.
An intuitive dashboard for the daily management of your cleaning business
Would you like to have an overview of your cleaning company's current services? The management software gathers all the useful data for the management in a single place so that your cleaning company can achieve its objectives. The dashboard allows you to have a broad and clear vision of your activities.
Also, to ensure customer satisfaction, a mobile application is linked with the software so that your cleaning company can interact with your customers at any time. And to better manage the activities of your cleaning agents, a time and attendance application is dedicated to them.
How to prospect efficiently with an ERP?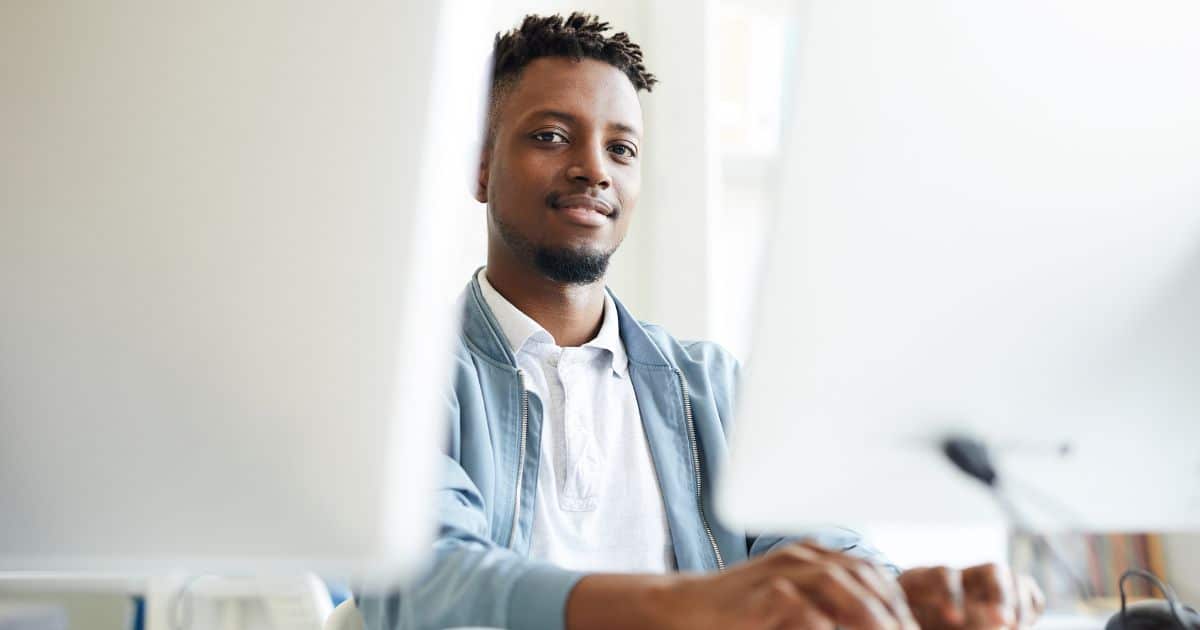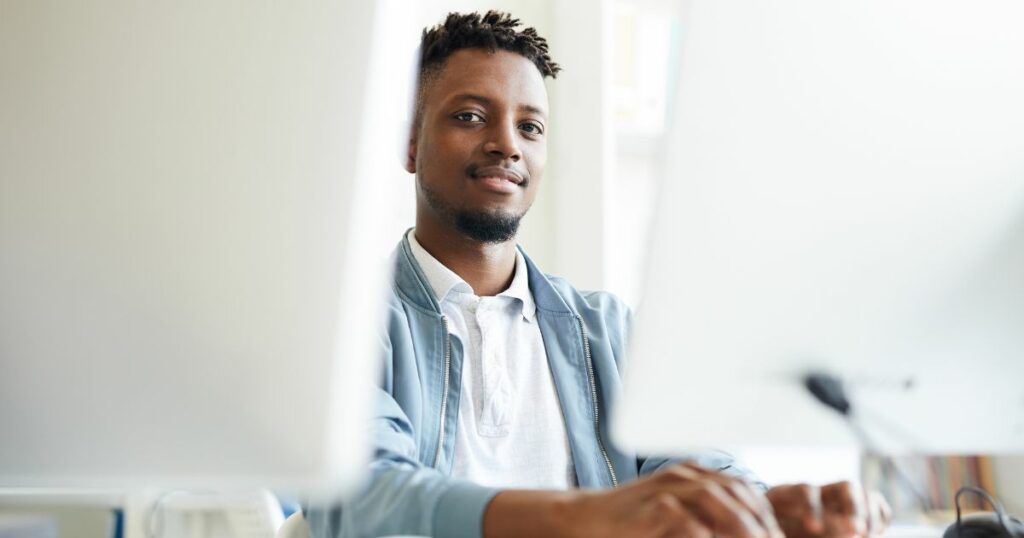 Cleaning company: cultivate your contacts with the CRM module
To facilitate the prospecting and the sale of services of your cleaning company, the management software can also be very useful with its integrated CRM. Indeed, the management software helps you in the elaboration of commercial proposals as we have seen above, but also archives all the exchanges to manage your relationships with customers and prospects.
Que ce soit pour réaliser un devis, un TE ou encore des contrats, le logiciel de gestion possède toutes les fonctionnalités pour vous aider à faciliter votre quotidien.
Read more
ERP, Features, management software, cleaning software, cleaning software